Human Resource Blueprints July Newsletter

Upcoming Webinar

Join us on July 19th at 3:30pm for a presentation by Susan Haywood on Building Strong Multigenerational Teams.
There are currently four distinct generations in the workplace, each with a unique style and different needs and values. This can create misunderstandings, conflict and strife in organizations. From the Millenniums to the Boomers, we will cover the attributes common with each of these groups as well as what organizations can do to leverage these unique characteristics to their advantage.
You will learn:
How your organization can forge a strong and cohesive team across the generations.

How generational diversity can be leveraged to create a more engaged workplace.


Policies and practices that will attract younger generations as well as benefit and recognize more seasoned employees. 

Register here to secure your spot for this informative, free webinar!
---
Working in the Capital Wrap Up
Time flies when you're having fun!
We have completed our five episode pilot of Working in the Capital with Susan Haywood.
The program covered various employment topics such as  'Downsizing- Sizing up Your Options', 'Win-Win Interviewing', and 'Youth Employment Strategies' all from a perspective that was informative for both the employer and employee audience. Each episode included two guest experts, sharing their insights on pertinent employment topics as well as an opportunity for viewers to call in with their questions and comments for discussion.


We would like to sincerely thank all our guest experts, viewers and the phenomenal team at Rogers for their support in making the program such a success!

Portions of the episodes will be available on our website in the weeks to come. Stay tuned!

The program will also rerun throughout the summer. For episode details and rerun times, visit  Rogers TV

---
Article of the Month
The concept of building effective work teams is not new to organizations. The team model is complex although when done well the results can be exceptional for productivity, innovation and employee engagement. Growing an effective multigenerational team requires some additional considerations.
This months article discusses suggestions on how leaders can effectively leverage all generations in the workplace.
---
Blueprint of the Month
When working with multigenerational teams we need to understand the key drivers for each group.
Studies show that Baby Boomers want teamwork, Generation Xers want independence, and Millennials want more responsibility.
How can we provide an environment that addresses all of these key drivers?
Shifting the responsibilities and tasks between these groups through delegation can be the answer to everyone's needs!
Boomers are known for creating the 'workoholic' concept and are now starting to see that this is not the only way to attain success. By reducing the responsibilities owned by Boomers we can lighten their workload and provide the much needed balance they crave.
By preparing Generation Xers for their next role through self directed learning and increasing the autonomy of the tasks assigned, we will address their concerns for more independence.
Finally, by providing Millennials with more opportunities to contribute we can address their desire for more responsibility while relieving the workload from other groups.
Utilizing delegation as demonstrated above can be a very valuable tool and we encourage you to give it a try!

Remember that accountability of all parties and timely feedback is essential for success. Happy delegating!
---
News From the HR Blueprints Team

The month of June was certainly a busy one for the HR Blueprints team!
Katrina Waples, Talent Strategist at HR Blueprints has spent the last 6 weeks in the Ottawa Chinese Community Service Center Mentor to Mentor program as a mentor and facilitator. Katrina was recognized by the OCCSC and Integrated Resources Canada with a certificate of competency. This certificate is presented to mentors when they successfully assist their mentees in attaining employment that is aligned to their skills and abilities. Way to go Katrina!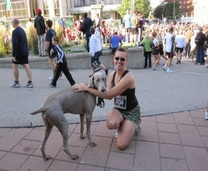 Preparation for the 2012 Army Run is underway for Sue Haywood!

Sue hopes to break the 2 hour mark on the half marathon distance. The Army Run raises funds for Soldier On, a non-profit organization that supports injured veterans with both picking up the pieces of their lives and filling in the gaps that public agencies do not address.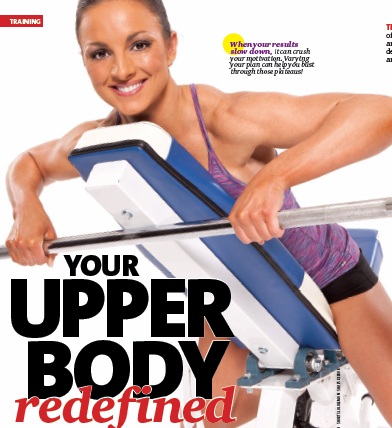 Fitness is no stranger to the HR Blueprints family…even the extended members! Katrina's sister, Natalie Waples, is a figure competitor and IFBB pro. Check her out in the July issue of Oxygen magazine. You continue to inspire us Natalie!!

---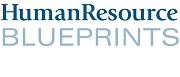 ---
---

---
---
Related articles